Hema Embar, MBBS, AWP.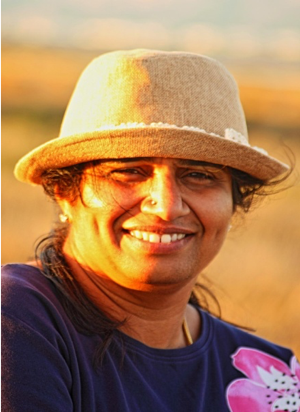 Hema Embar  has been in the health care industry for many years in both clinical practice and in research.  She is a Medical doctor licensed in India. She is also a certified Ayurveda practitioner, trained by Kerala Ayurveda Academy in the US.
She strongly believes that the healer is within us. Her focus is to encourage and help people to take charge of their own health and well being.  Ayurveda is a very ancient system of healing with profound principles more relevant today than ever before.  With all the advancements in modern medicine we still continue to have an increase in the number of lifestyle disorders.  Diet and Lifestyle is the key to our wellness which is where Ayurveda really works.
She loves to take the time to understand the lives of people, their limitations and help them continue to heal with their challenges with more logical and practical remedies. Her focus is to provide more comprehensive and personalized holistic health care.
She is a profound and a influential speaker. She gives talks at the radio shows, also offers educational seminars and workshops for Ayurveda awareness. "Daily Arogya" is her Youtube channel with simple education and tips on daily Ayurveda for healthy living.
Hema Embar received her medical training from JJM Medical college, India. She practiced as a licensed clinician in India for many years. Later, she came to Boston to pursue her career in clinical research. She worked in many hospitals affiliated to Harvard medical school in the field of Diabetes and Heart disease. Later, she got trained in Ayurveda from Kerala Ayurveda Academy, CA to enhance her knowledge and skills to be able to provide a more integrative health care platform.