AROGYA SAABUN – AYURVEDIC SOAP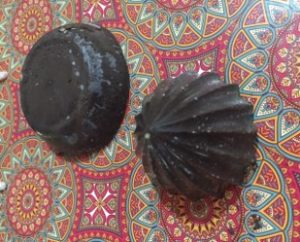 A skin loving natural skin cleanser infused with the richness of Wild turmeric, Avarampoo (Cassia auriculata), Hibiscus, Lavender and Lemon.
Carefully built for a more happy skin effect in the traditional Ayurvedic way.
Provides a pleasant, refreshing and long lasting body fragrance.
---
Please NOTE **This product is not a substitute for treating any skin disorders. Please consult an Ayurvedic Practitioner/Doctor for a thorough assessment.
---
Product Price:  $10 per soap (weight-5 oz). Shipping cost will apply separately.
ORDER TODAY!
Hema Embar, MBBS, AWP
Ayurvedic Practitioner
Phone: 774-777-6780 (please leave a message)
Email: daily.arogya@gmail.com
---
More products coming soon!
Write a Product Review